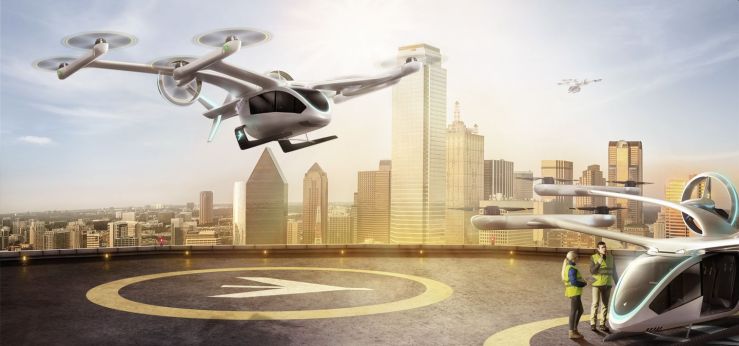 VERTIPORT SAFETY
Electric Vertical Take-Off and Landing air vehicles (eVTOL) is an exciting emerging technology and will revolutionise urban air mobility (UAM) in the coming decades. This advancing frontier will radically change business and operational models, providing new value propositions for consumers and advancements in aviation innovation.
Vertiports will be a crucial enabler for Urban Air Mobility and developing regulations exist for eVTOL aircraft, however there are few regulations or guidelines existing for Vertiport design and operations. These are still under development (e.g. by EASA and CASA).
The Flight Safety Group's 20-year involvement across various global sectors of the aviation industry, including offshore helidecks and onshore helipads, both surface level and elevated, provides a solid background for Vertiport design and operations - critical to the interpretation and application of current and emerging legislation from a specialist third-party perspective.
Flight Safety has a documented and proven history of design, inspection, certification and training for onshore helipads and offshore helidecks that is directly applicable to the new Vertiport Standard.
Vertiport design and operation regulations in Australia will be coming into effect over the next few years, and in association with relevant National legislation, Flight Safety will apply the International ISO 5015-2 (2022) Standard for Unmanned aircraft systems - Part 2: Operation of vertiports for vertical take-off and landing (VTOL) unmanned aircraft (UA), to develop and implement two new online training courses that are mandated in the Standard. Reference included below:
ISO 5015-2 (2022) Section 13 – Safety, 13.1, All vertiport operators shall;
b) appoint a person as compliance monitoring officer (COMO);
c) appoint a person as safety officer (SAFO);
Further information for the Vertiport Compliance Monitoring Officer (COMO) and Vertiport Safety Officer (SAFO) online courses can be obtained by emailing office@flightsafety.com.au
The final versions of these courses will be available when CASA has defined and completed its Vertiport Design Standards, due toward the end of 2023.